Capacity: 65 people
Dimensions: 8.50 m x 14 m
Floor: first
Surface area: 119 sq m
One of the most fascinating places of Palazzo Giureconsulti, ideal for institutional meetings, product presentations, press meetings.
It maintains the original furnishings with massive wooden desks disposed in a half-circle that can accommodate 65 people.
Of particular artistic interest is a fresco on the ceiling by Bossi (1700). A more recent painting is the other one painted by Rivetta in 1949 to portray three figures symbolizing industry, agriculture and commerce.
Photo by Amedeo Novelli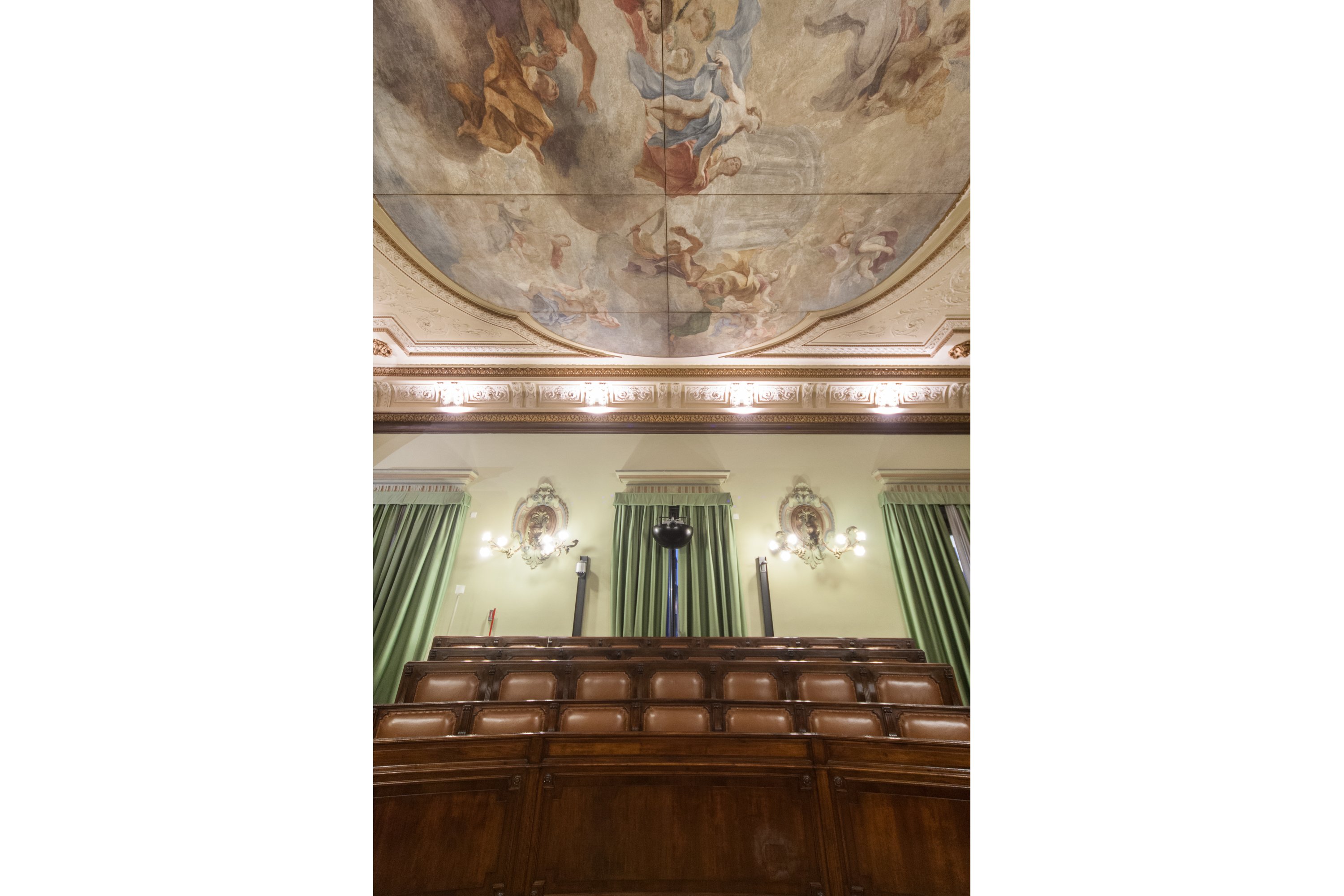 Photo by Amedeo Novelli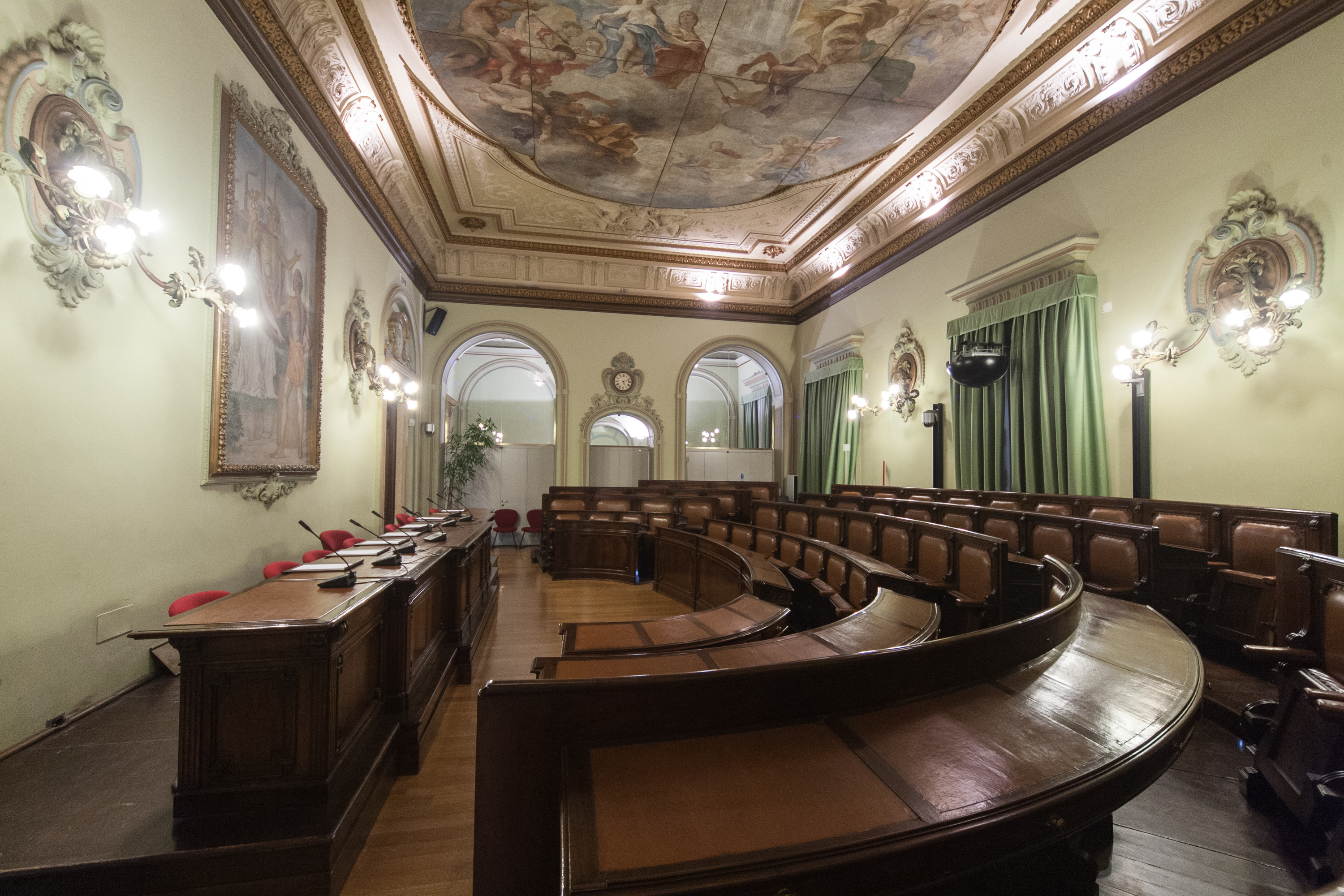 Photo by Amedeo Novelli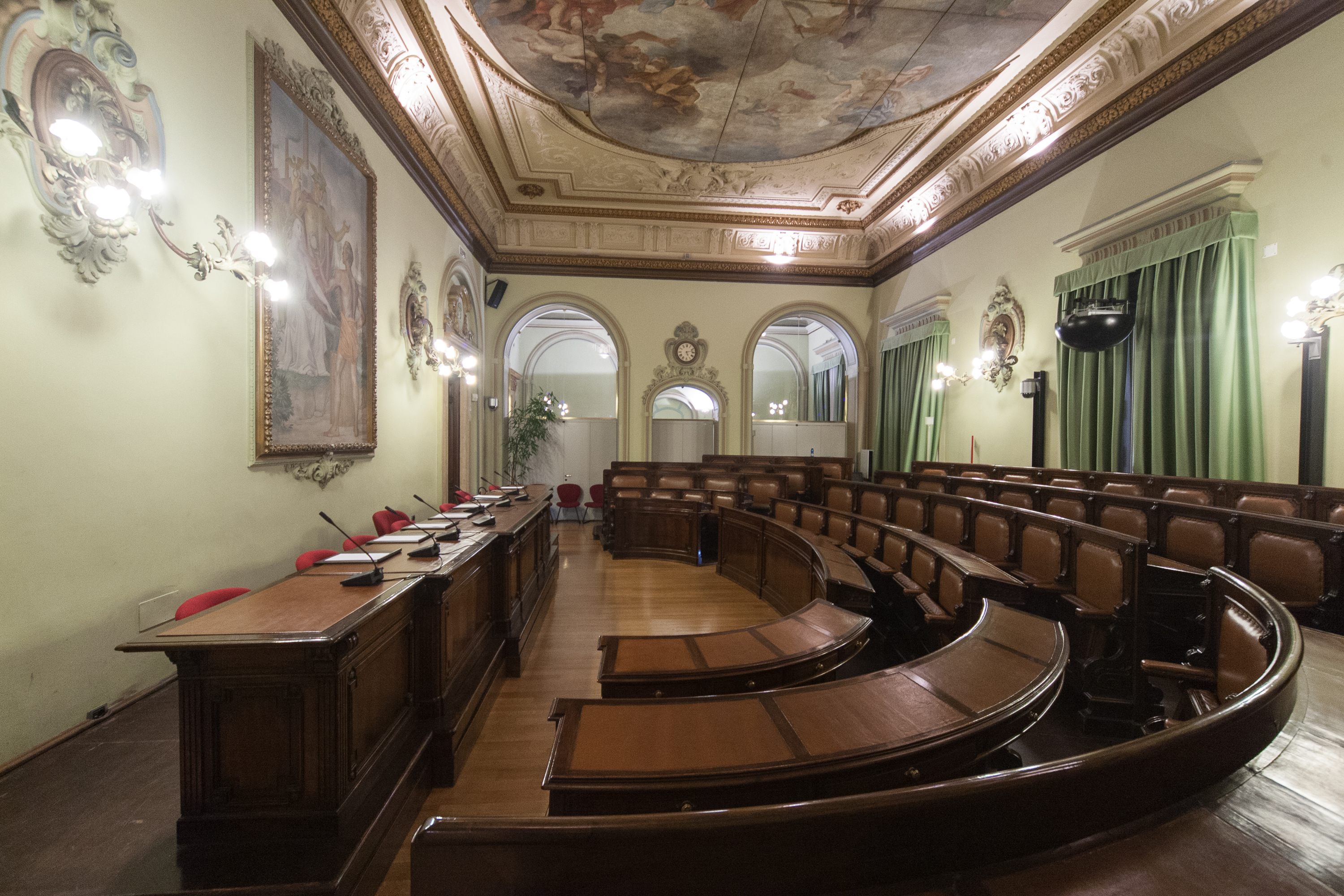 Photo by Amedeo Novelli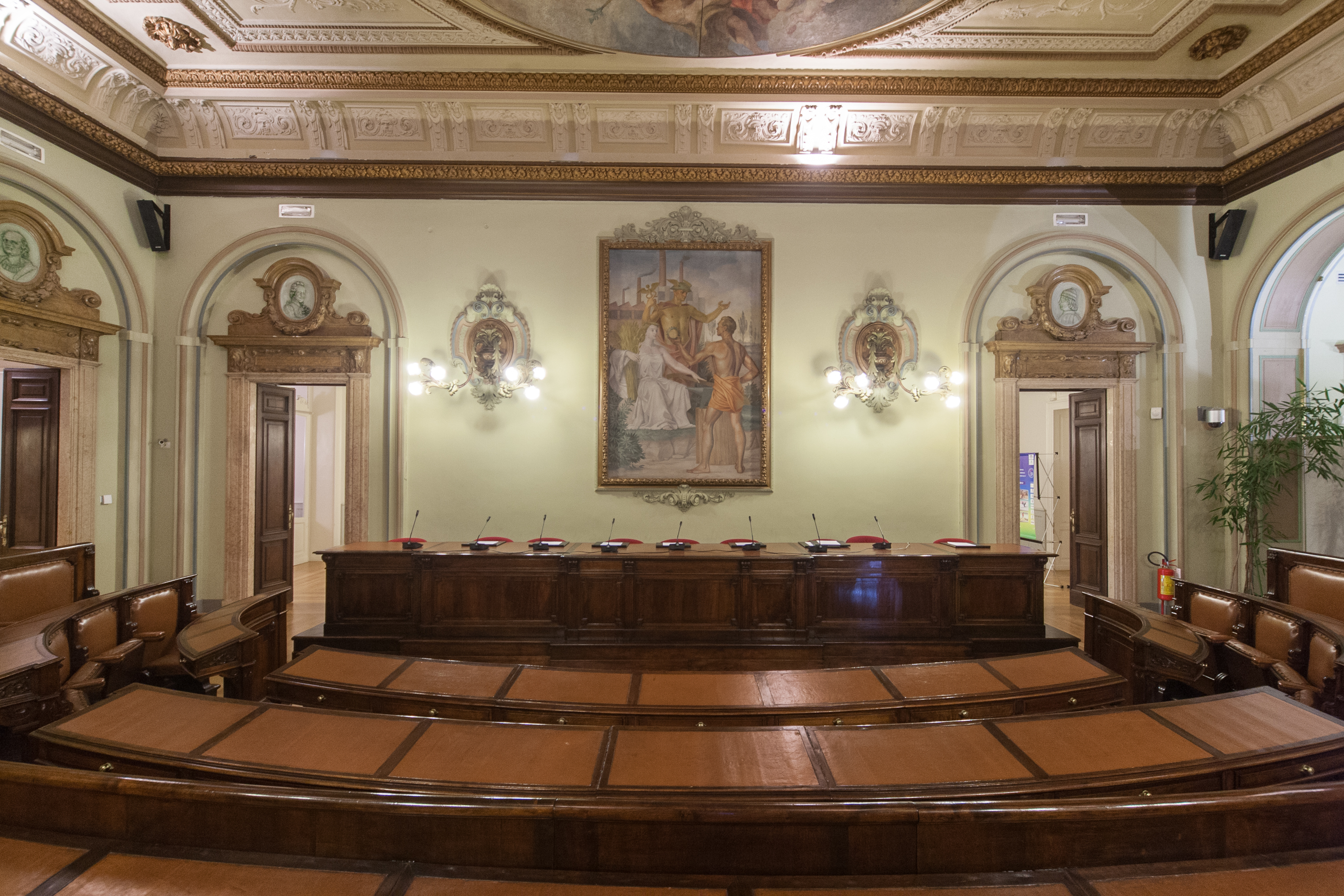 Photo by Amedeo Novelli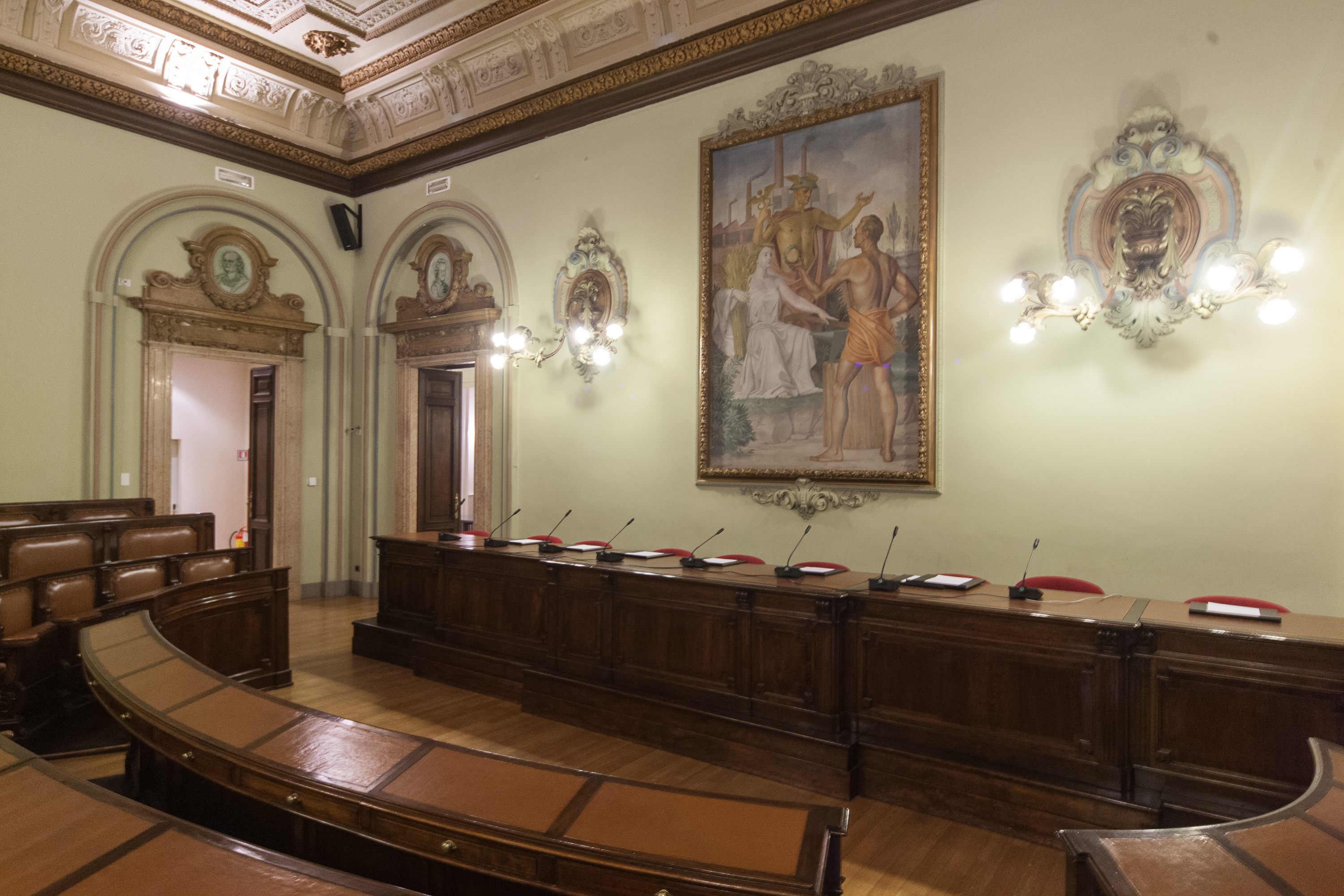 Photo by Andrea Viganò
Photo by Andrea Viganò
Photo by Andrea Viganò
Photo by Andrea Viganò
Photo by Andrea Viganò
Photo by Andrea Viganò