Capacity: 100 people
Dimensions: 24 m x 7.5 m
Floor: ground
Surface area: 180 sq m
The Sala Colonne is characterized by a harmonious architecture of paired columns that make it a modern, essential and scenic conference room.
The adjacent loggia is an evocative space particularly suitable for hosting:
buffet and cocktails
exhibitions and exhibits
concerts
promotional booths.
The Sala Colonne was created out of the old salon where the jurists held their meetings, and fully maintains the Renaissance style.
Sala Colonne Palazzo Giureconsulti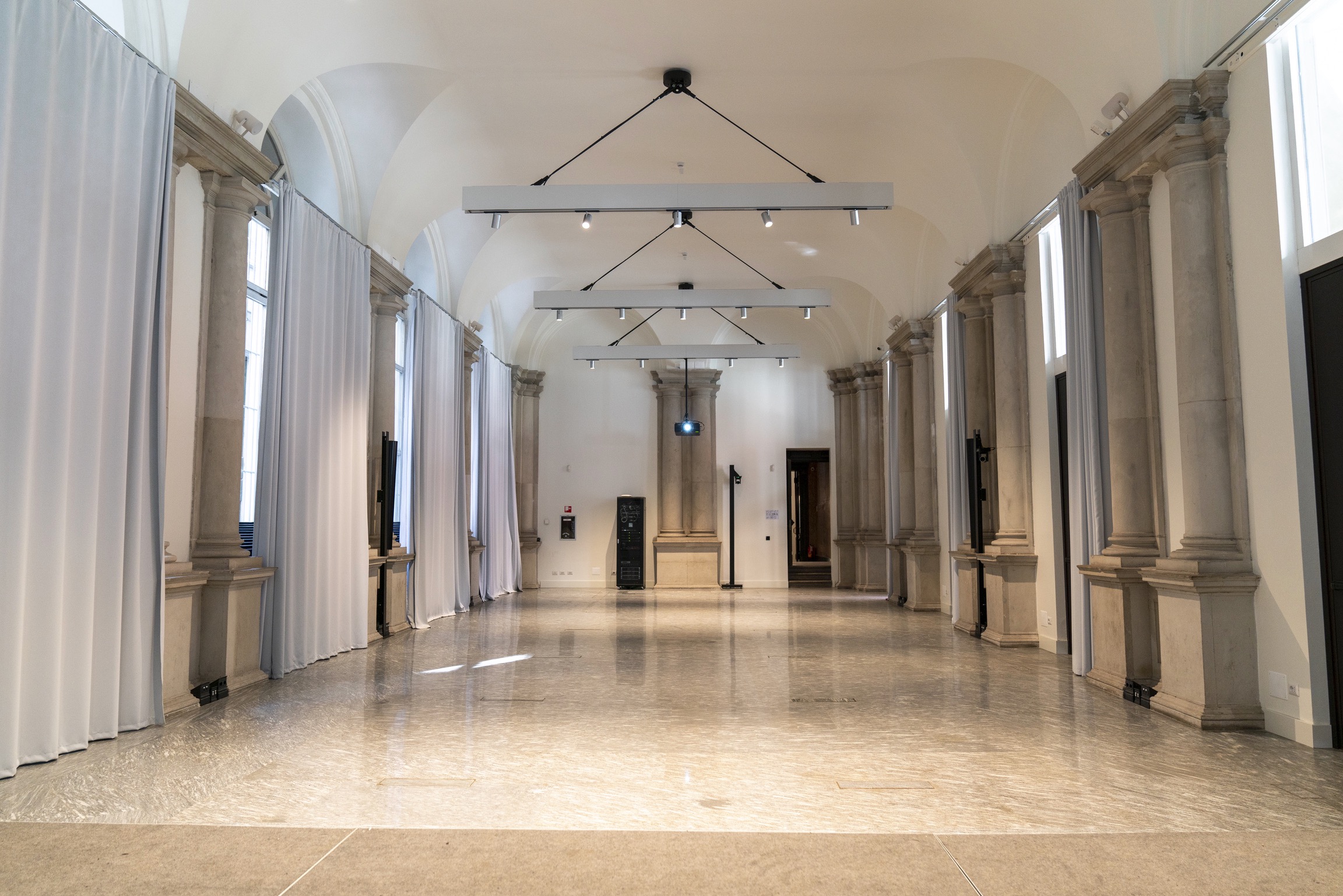 Sala Colonne Palazzo Giureconsulti