Capacity: 60 people
Dimensions: 13.35 m x 3.75 m
First floor
Surface area: 60 sq m
In order to access the room, ideal for business meetings, one has to walk through a charming corridor with 18th century frescoes.
The rectangular room is illuminated by large windows overlooking piazza dei Mercanti. The ceiling is decorated with neoclassical motifs that make the environment elegant and refined.
Adjacent to sala Parlamentino, it allows to organize lunches, receptions and breakfasts for up to 30 people.
Galleria Passi Perduti Palazzo Giureconsulti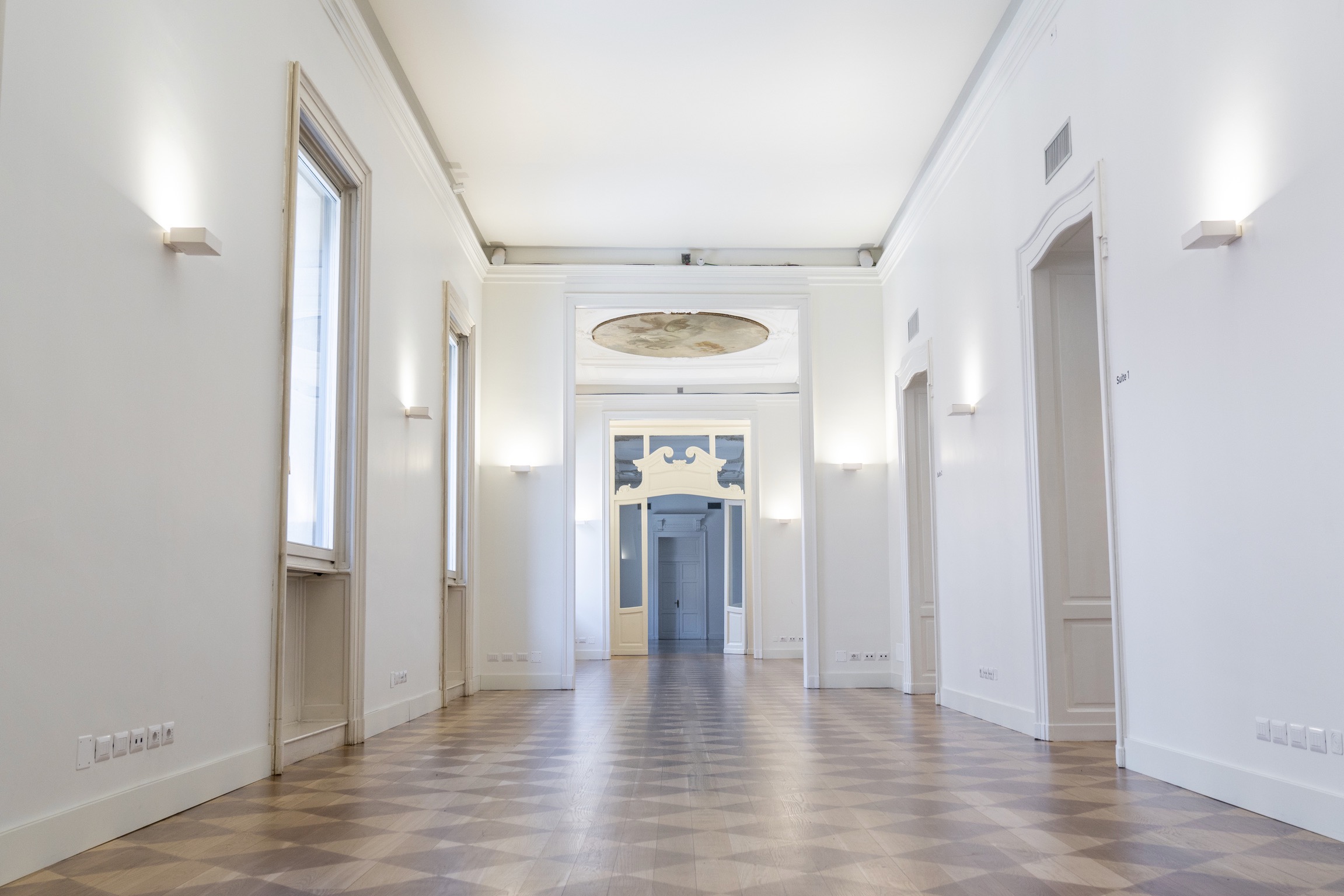 Galleria Passi Perduti Palazzo Giureconsulti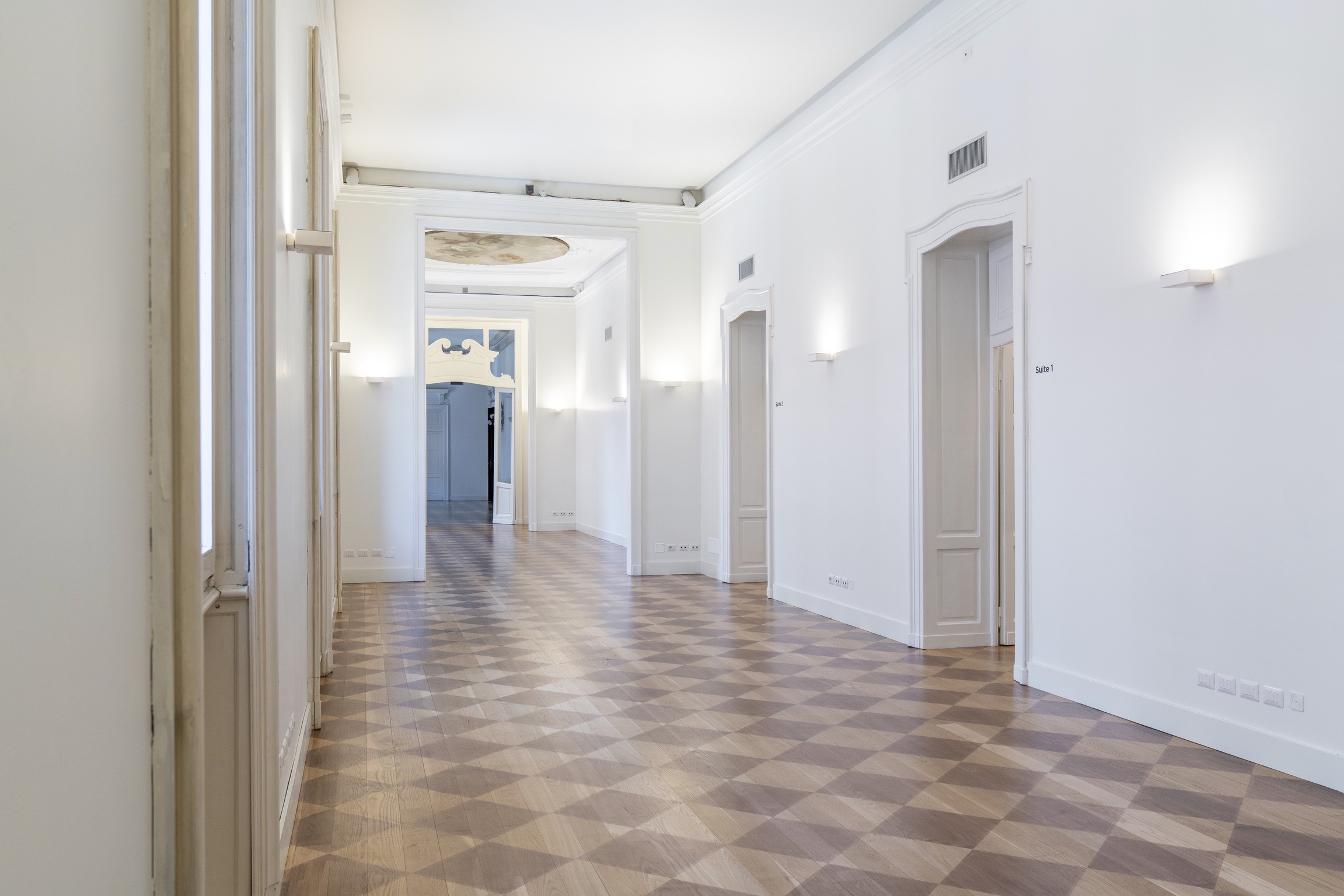 Galleria Passi Perduti Palazzo Giureconsulti